If your child is taking their 11 plus this year, you may have heard mention of 'GL papers' or the 'GL exam board'. Wondering what it's all about? We've collated all the information you need to know here, for your complete parents' guide to the GL 11 plus in 2022.
What is GL?
GL (Granada Learning) is an assessment provider that creates 11 plus tests. Their 11 plus entrance exams are used by many UK grammar schools, and some independent schools, to decide which students will be granted a place.
GL exams tend to be paper-based and non-adaptive, meaning that the difficulty does not adjust depending on the answers your child gives. The content covers all Key Stage 2 national curriculum objectives including Year 6 material, as well as topics that are not taught at school, so home preparation is key.
Another provider often used for 11 plus entrance exams is CEM (Centre for Evaluation and Monitoring). Find details on how to prepare for CEM exams here.
Which schools use the GL 11 plus papers?
A large number of schools use GL for their 11 plus admissions testing, as the tests are customisable to give a broad understanding of a child's academic potential. The tests are mainly used by state grammar schools but some independent schools also use GL for their exam provider.
Regions that use the GL exam board
Although GL has historically been the most commonly administered 11 plus, several regions have now shifted to CEM. Some regions use a combination of CEM and GL papers depending on the school.
Regions with a mixture of GL and CEM:
If you're not sure whether your target school uses GL or CEM, get in touch with our Education Experts at [email protected] – we're always happy to help!
What subjects are on the GL 11 plus papers?
GL tests assess 4 subjects: English, maths, verbal reasoning, and non-verbal reasoning. Not all schools and regions choose to use all four subjects and they can combine any of the papers with their own test content.
The number of questions and the timings are decided by the Local Authority, consortium, or school itself. Some schools also combine multiple subjects into a single paper. Aside from these school-specific variations, the 'standard' GL formats as found in their official practice papers are:
English: 56 questions in 45 minutes

Maths: 50 questions in 50 minutes

Verbal reasoning: 80 questions in 50 minutes

Non-verbal reasoning: 40 questions in 20 minutes
To reduce anxiety on test day, be sure to familiarise your child with all question styles well in advance. Below, we'll break down each of the styles and give examples in the subtopics which children often find most challenging.
GL English
The GL English paper consists of reading comprehension questions and spelling, punctuation and grammar questions. The structure varies, but the most common arrangement is:
A reading comprehension text with 20 questions, followed by

Three spelling, punctuation and grammar sections with 12 questions each
In the reading comprehension section, your child will see a text of around two sides of A4 in length. They are asked questions about the text to assess their inference, deduction, and understanding of vocabulary in context. The passage may be fiction, non-fiction, or a poetry piece, and may be traditional or contemporary, so familiarity with vocabulary across many genres is helpful.
Depending on the format of answers chosen by your school, your child will be given multiple choice options (most common), or standard format answer boxes for written answers.
There are two types of spelling, punctuation and grammar questions on the GL test:
Complete the sentence

Spot the mistake
This can be a combination of 24 spot the mistake and 12 complete the sentence questions, or vice versa.
GL maths
Almost all GL 11 plus tests contain a maths paper comprised of 50 questions in 50 minutes. Rapid recall of number facts will help your child to excel in this section.
GL 11 plus maths questions are aligned with national curriculum content from Year 5. They cover:
Number

Measurement

Data

Algebra

Geometry
The 'number' questions come up most often – there tends to be about five number questions for every one question on the other topics.
The maths questions are in a multiple-choice format. They occasionally have a small standard format box for a written answer, but this is uncommon as most are marked by computer.

GL verbal reasoning
The GL verbal reasoning paper assesses a child's ability to manipulate, connect, and spot patterns with verbal information. It relies on a broad vocabulary base and understanding word meanings both in and out of context. This paper is typically made up of 80 questions, and there are 21 different types of verbal reasoning questions on GL exams.
Verbal reasoning question structures can be confusing and time-consuming for children who aren't used to them. It's a good idea to familiarise your child with the different types of verbal reasoning questions early on.
GL non-verbal reasoning
Linked with maths and problem-solving skills, the non-verbal reasoning section tests a child's understanding of graphic information. It includes puzzles relating to pattern continuation and rule finding, assessing spatial awareness and logical thinking.
GL non-verbal reasoning papers typically contain 40 questions, split into two sections of 20 questions each. These sections are separately timed, meaning students must stop the first section when told, before moving onto the next section at the same time as everyone else.
GL non-verbal reasoning questions follow these formats:
Get top tips for non-verbal reasoning here.
What's the difference between CEM and GL?
GL is the most commonly administered exam for 11 plus across the UK, with CEM later being introduced as an alternative. Unlike CEM, GL publishes practice materials and is generally more transparent about the content of the test.
There are key differences in the timings and structure of the papers. GL covers up to four subjects (English, maths, verbal reasoning and non-verbal reasoning). Schools can choose a selection of subjects based on which components are best suited to their selection process. For example, Kent exams test all subjects, whereas Lincolnshire assesses verbal and non-verbal reasoning only.
Most GL exams are timed to 45 minutes, although this can vary by year. The test is split by subject and is generally answered in a multiple-choice format, however some regions use a standard format for verbal reasoning and maths sections. Questions encountered throughout the test are selected from a GL question bank of over 18,000 questions.
CEM, on the other hand, does not separate the papers by subject. The test structure usually consists of two papers made up of shorter timed sections which integrate all topics.
The GL content is less closely mapped to the Key Stage 2 national curriculum than CEM. Both exams assess similar strengths, but CEM requires greater comprehension skills, and a wide-ranging vocabulary. GL requires additional strength in logical reasoning and spelling.
How is the GL 11 plus scored?
All marks from each paper are combined to give a total score. Subjects may be weighted differently depending on the school. The score is usually age standardised to remove any disadvantage for children who were born later in the year. There is no set pass mark for GL 11 plus as this will depend on the region or school.
How challenging is the GL 11 plus: example questions
The 11 plus is designed to test children's potential to thrive in a demanding grammar school environment. It's intended to challenge the top 25% of a cohort, with a number of questions covering academic content not yet taught in the classroom, under stringent time constraints.
Below you'll find example questions for every section of the GL 11 plus, to demonstrate the level of challenge as well as common question formats. The answers are at the bottom of the page – see how you got on!
GL English example questions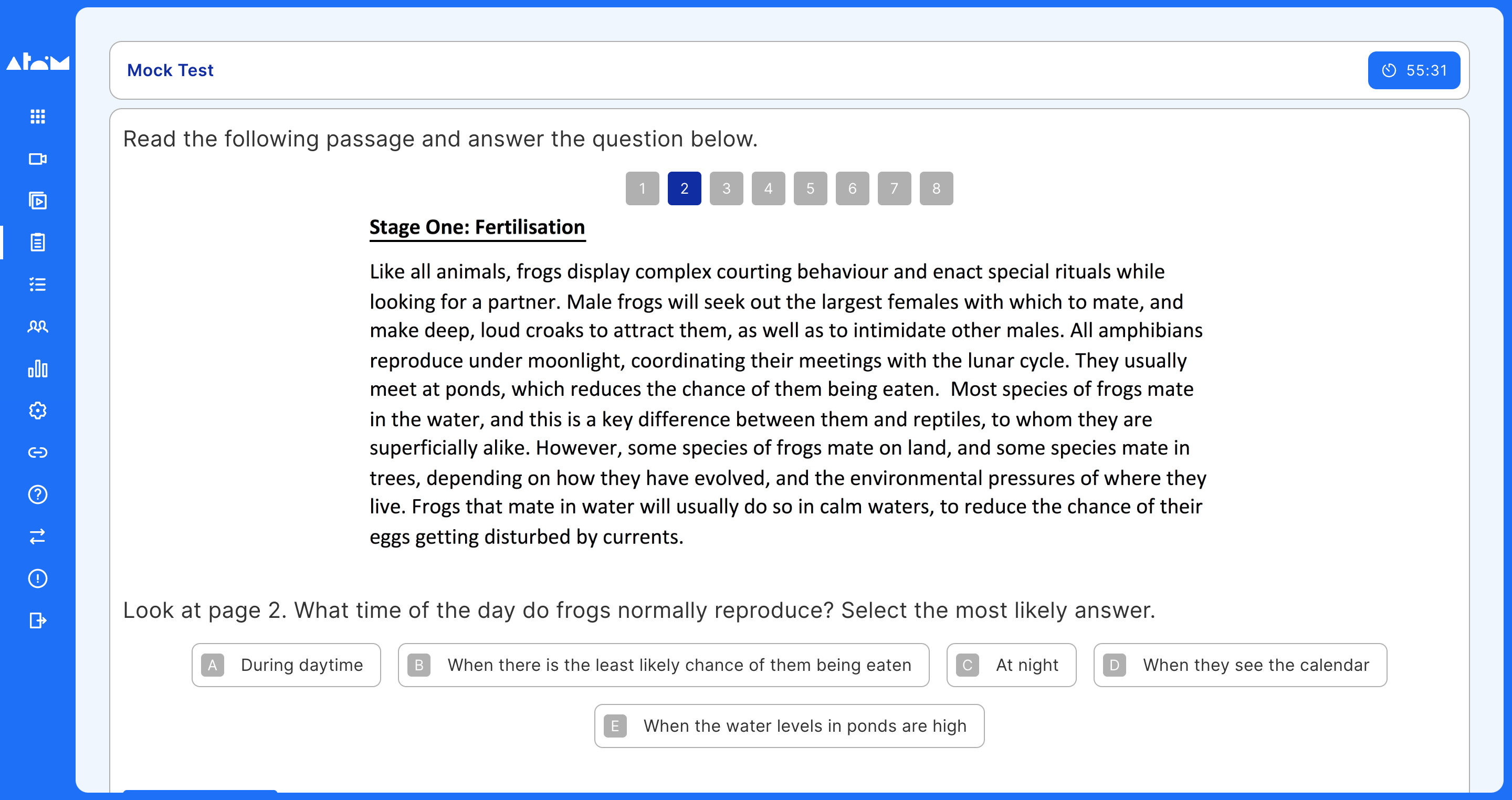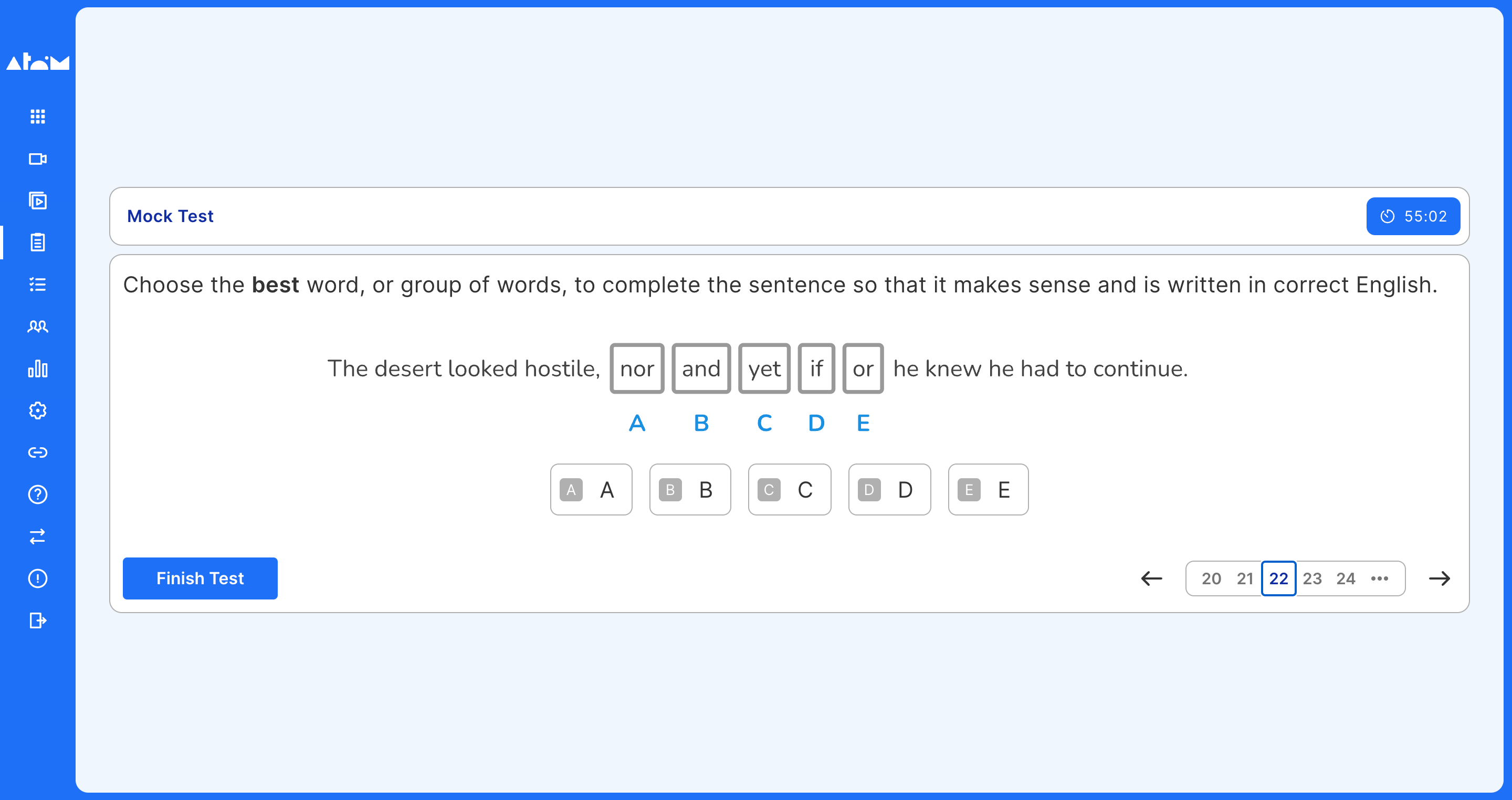 GL maths example questions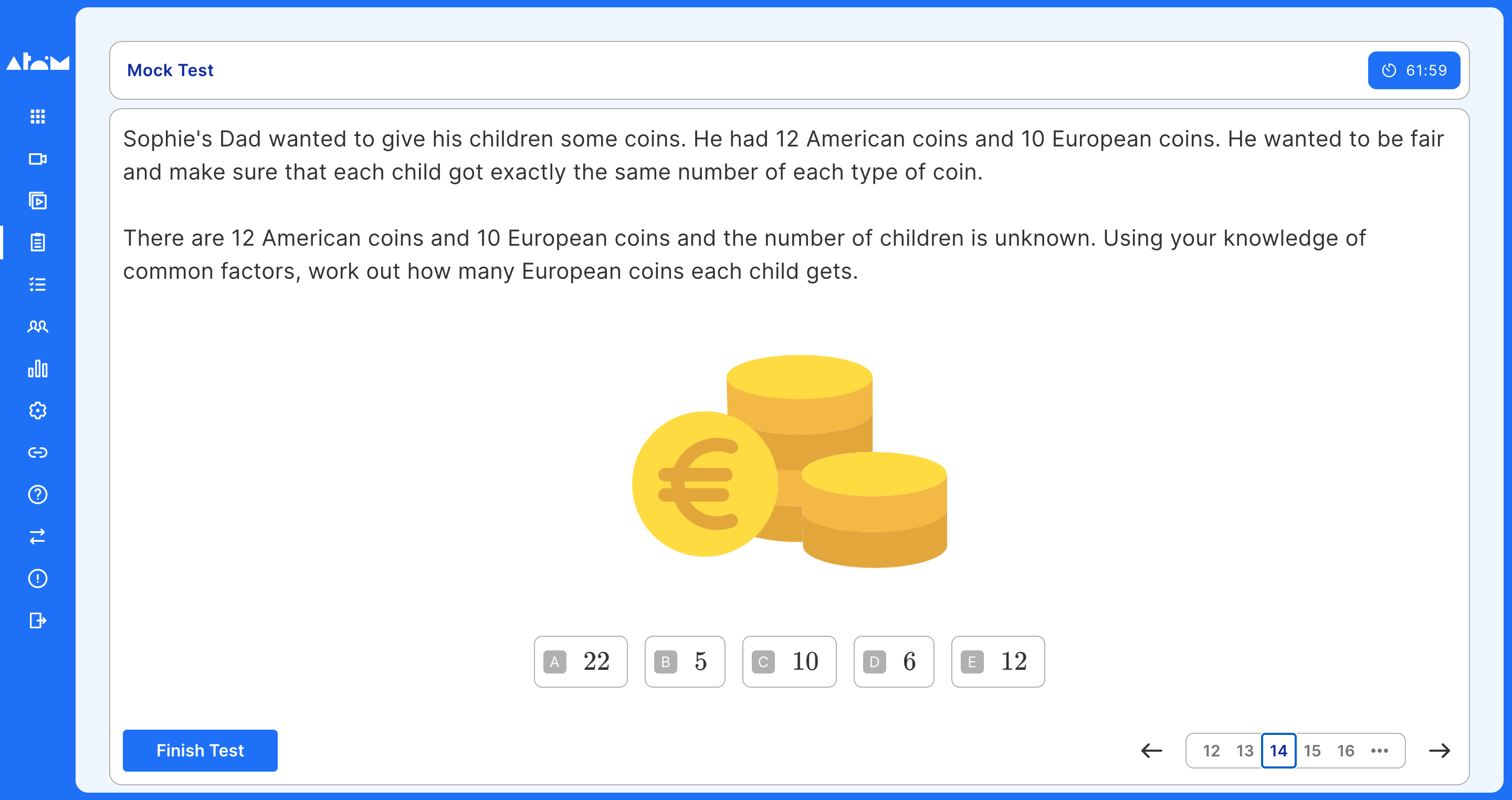 GL verbal reasoning example questions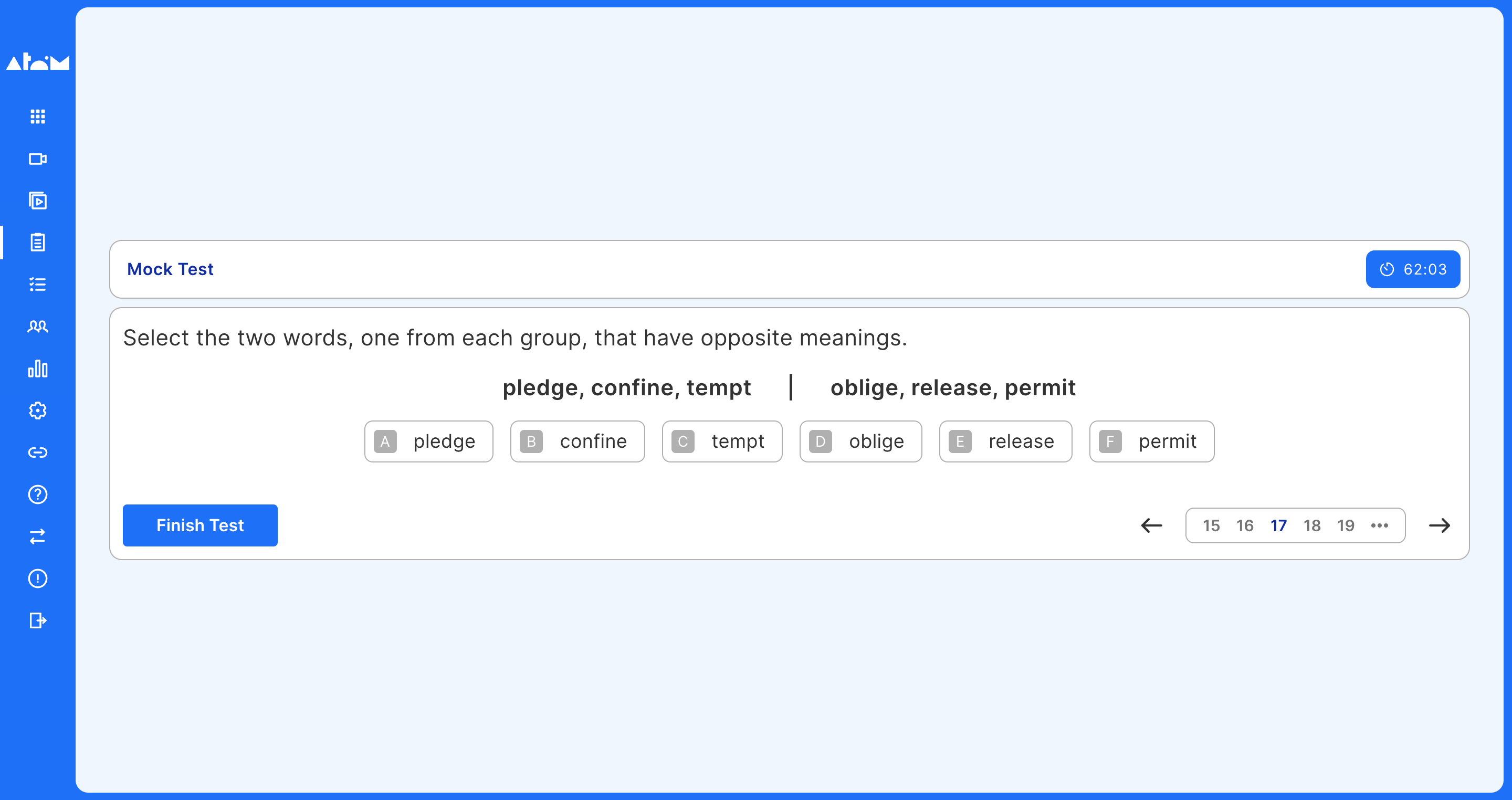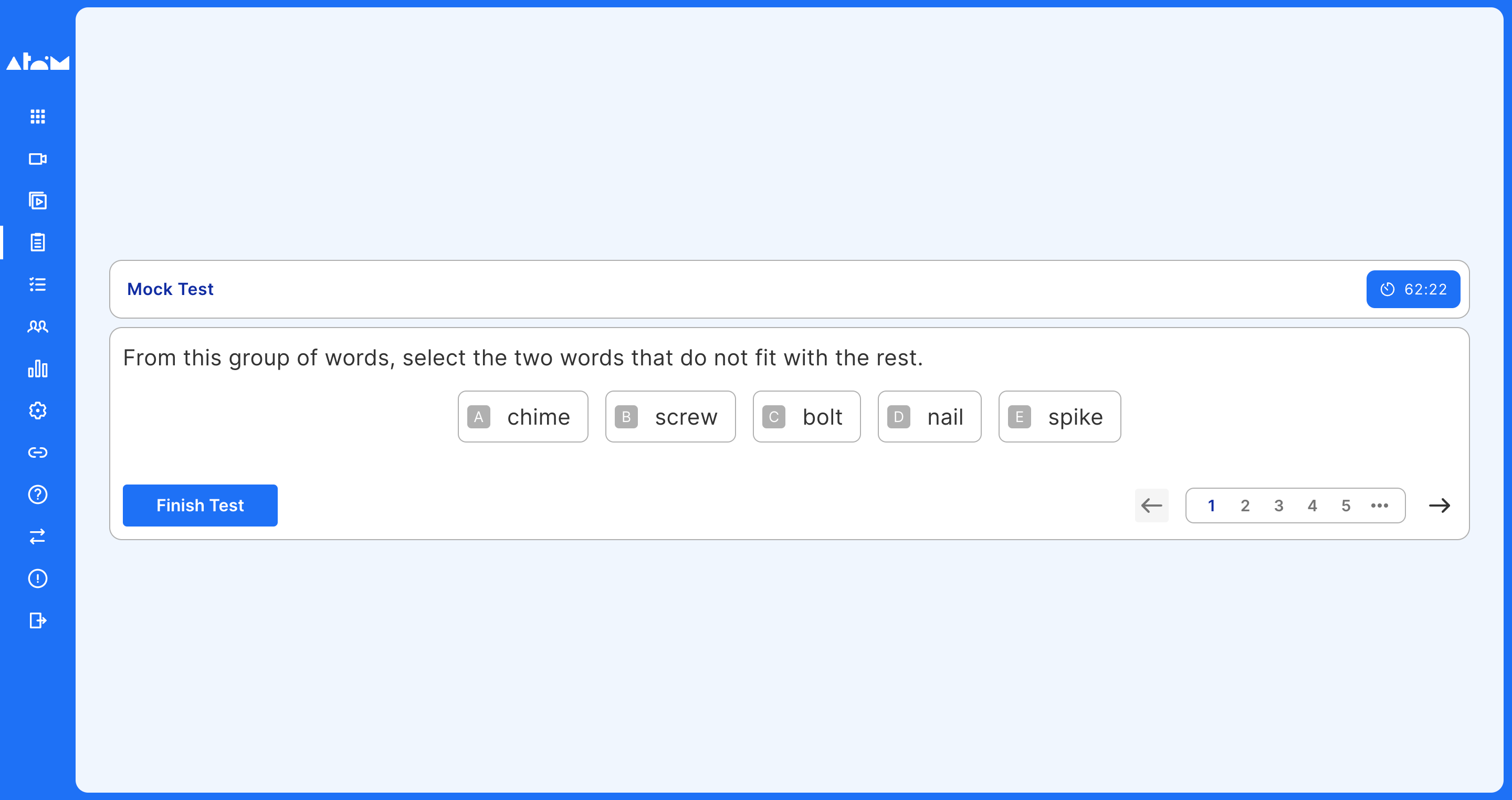 GL non-verbal reasoning example questions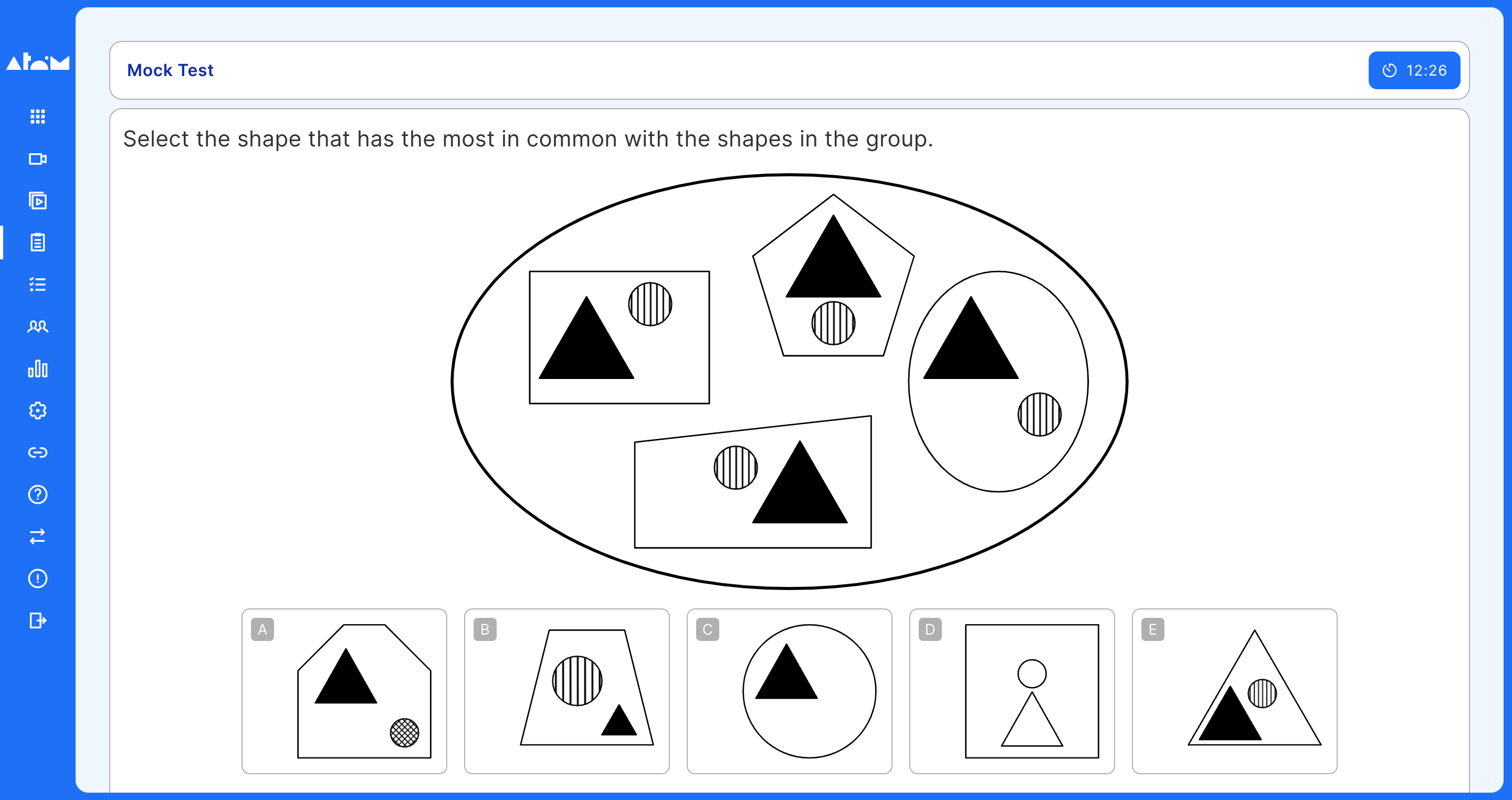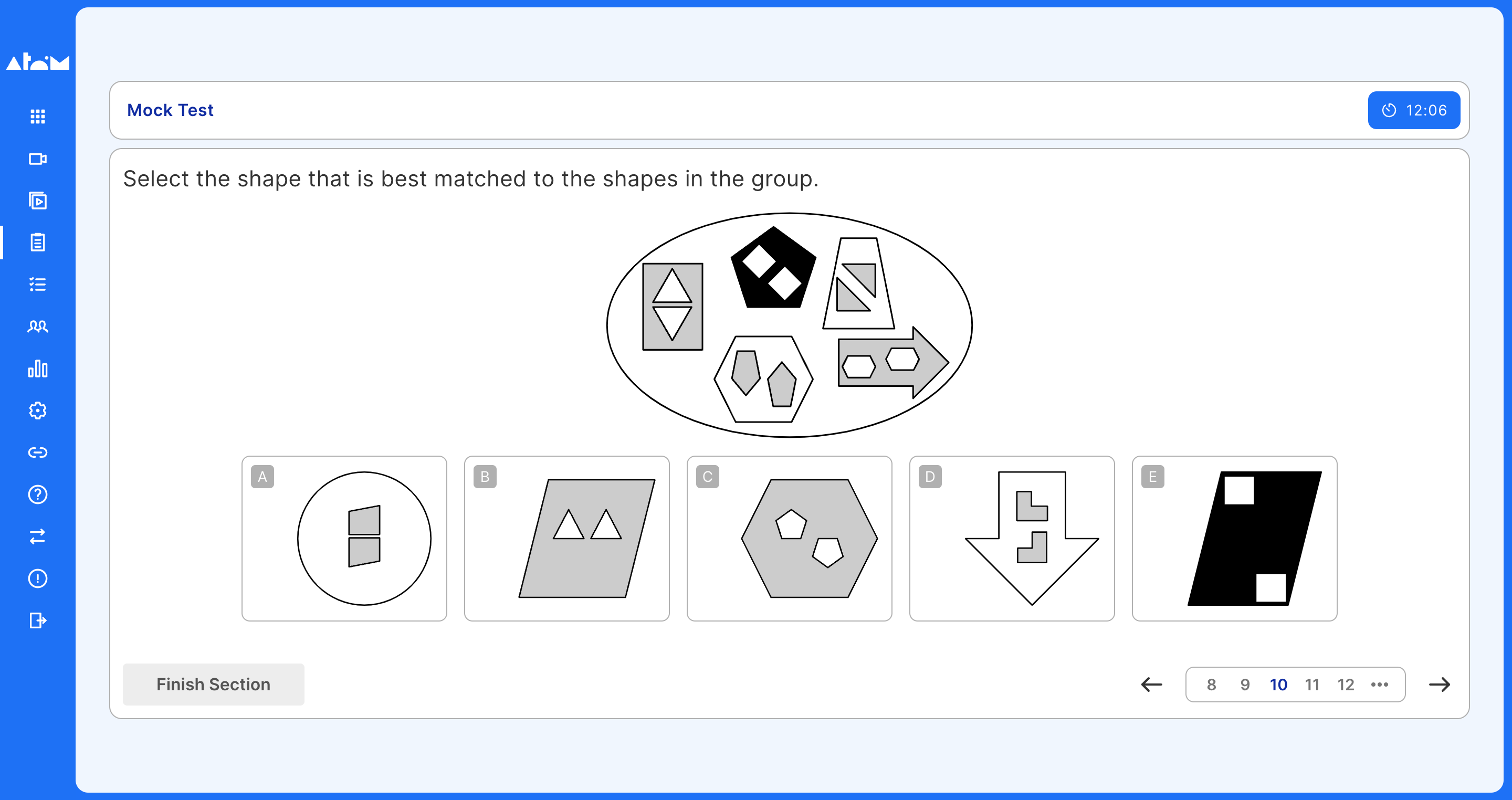 The examples above are from Atom's Mock Tests. Atom's unlimited library includes the GL practice papers used by England's different grammar school consortiums, so your child will know exactly what to expect when they sit the exam for their target school.
Looking for 11 plus GL mock test papers in pdf format? Download the full set of 11 plus mock test sample questions for free:
How can I prepare my child for the GL 11 plus exam?
The best time to start preparing for the GL 11 plus is in the summer term of Year 4 or early autumn term of Year 5. Starting early and practising often will minimise stress and pressure.
For your full (and free) 11 plus preparation plan, visit Atom's complete guide to the 11 plus. Here are our tips for using Atom to support your child's GL 11 plus preparation:
1. Tailored focus
It can be tempting for your child to avoid the really challenging areas and focus on the topics they are confident in (and therefore enjoy the most!). Atom's adaptive learning algorithm ensures your child will master each subtopic they'll need for the exam, by taking them on a personalised learning journey through 90,000+ teacher-written practice questions.
2. Friendly familiarity
The timed element to the test can add extra pressure on the day. By practising the GL question styles thoroughly, your child will become confident even under time pressure. You can access unlimited GL practice papers through Atom Mock Tests for an engaging and accurate way to build familiarity.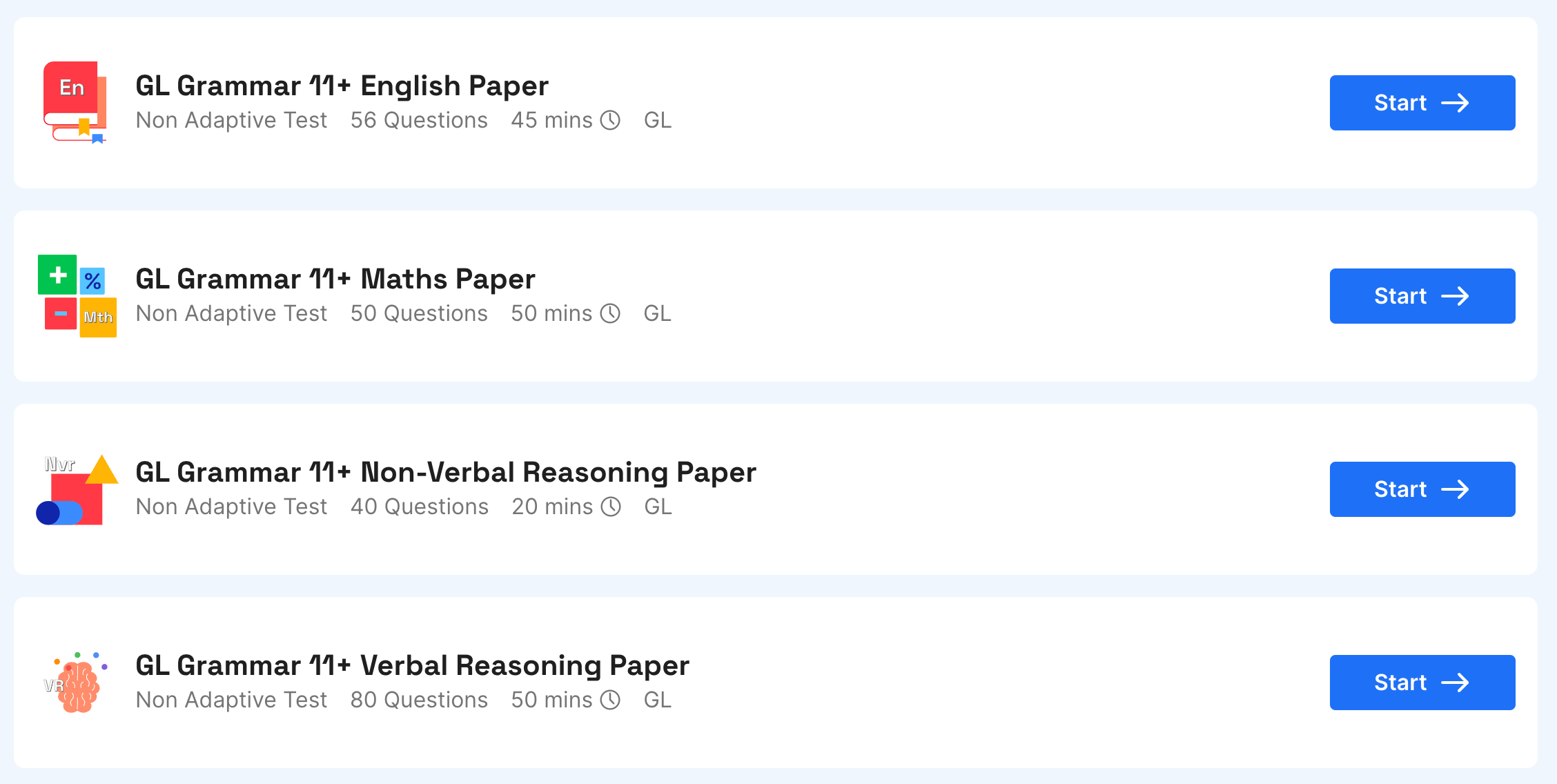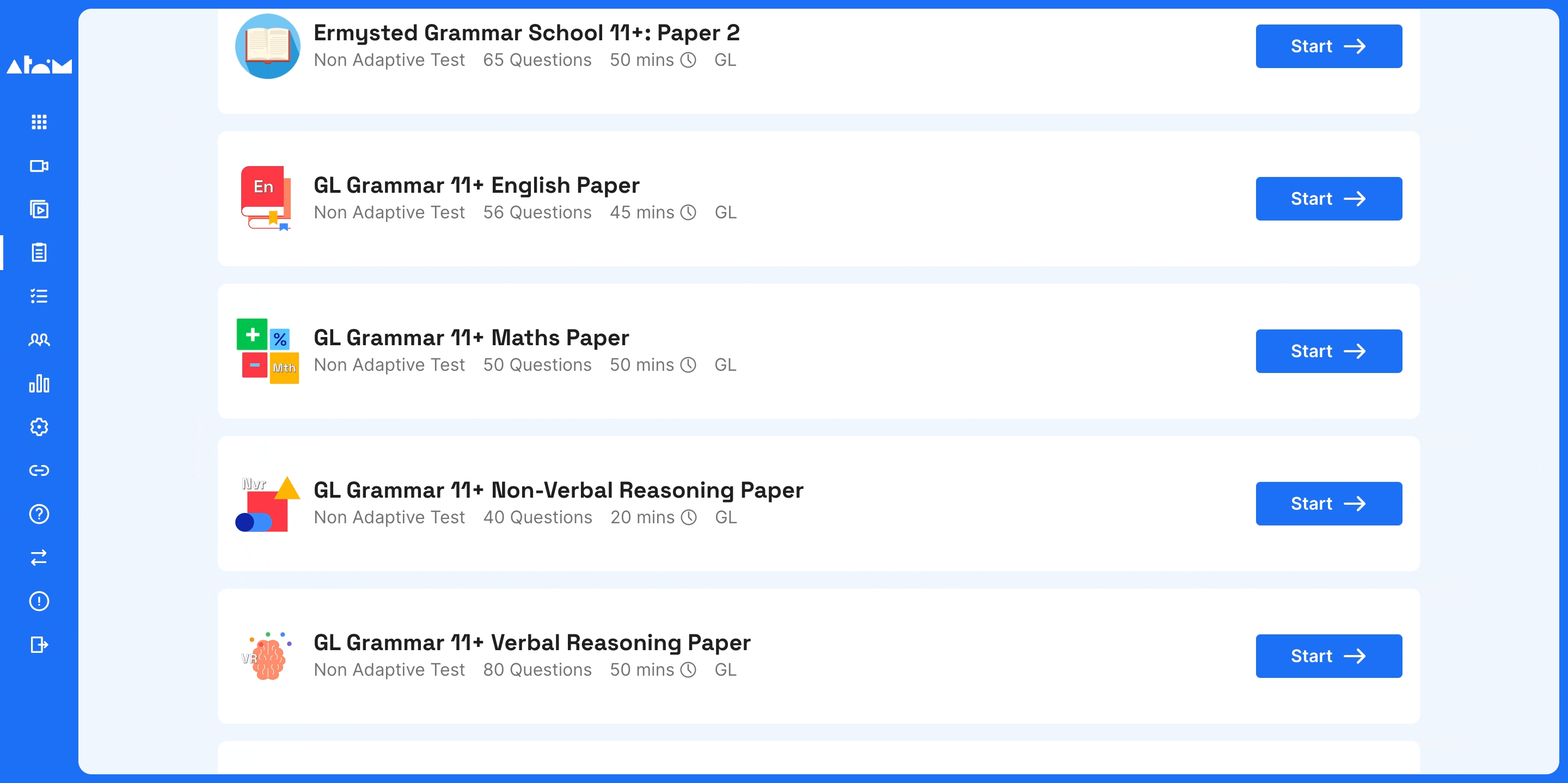 3. Academic support
The GL 11 plus is designed to challenge academic understanding of a range of topics which your child won't yet have encountered in the classroom. Atom's engaging videos, help sheets and explanations empower your child to independently discover new concepts and consolidate their learning.
4. Celebrate progress
To keep motivation high, be sure to celebrate each milestone, no matter how small! Keep up to date with your child's successes on Atom's Parent Portal, which gives you data-driven insights into their progress.
With at-a-glance and detailed progress reports, you can see exactly where you need to focus your child's development, adapt the difficulty level, and set Custom Practices to target those tricky areas.
Overall progress and targets achieved: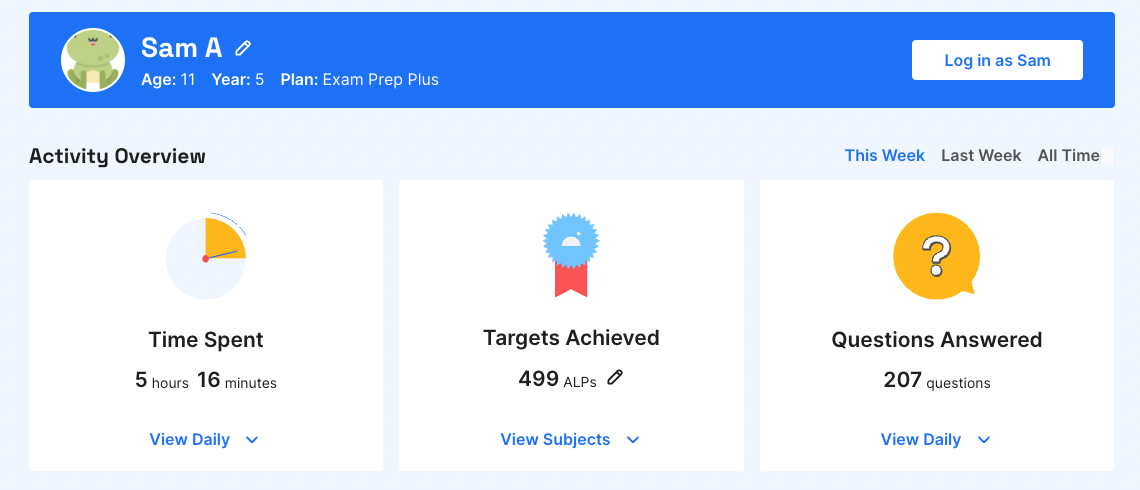 A detailed breakdown of progress by subtopic, compared to the average student in their year: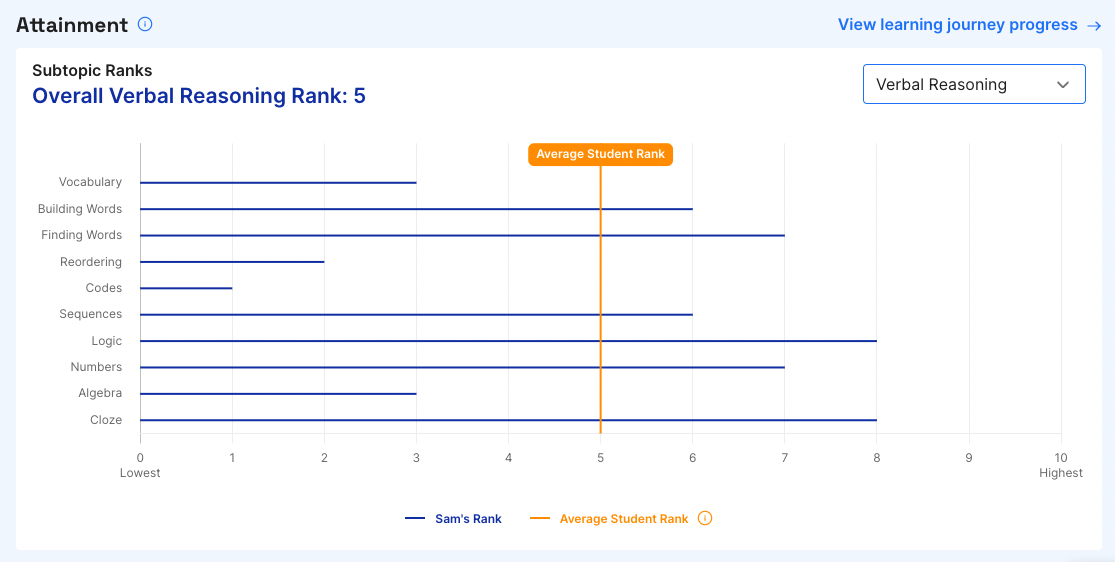 Set Custom Practices to target your child's most challenging subtopics, with functions to personalise timings and question types:
Start your free trial of Atom Nucleus today to unlock the benefits of adaptive learning for your child.
---
Ask us anything
We understand how important this next step is for them, and for you. Our team of educational experts are on hand to support you and your family every step of the way.
Book a call with one of our Education Experts to talk through any questions you may have about GL 11 plus exams, or your target schools:
Testimonials
---
Answers to GL example questions
Here are the answers to the example questions we shared earlier on in this article. We'd love to know how you got on – let us know on Facebook @WeAreAtomLearning!
English:
Maths:
Verbal reasoning:
Non-verbal reasoning: